Tag: yodel
by John Walker on Dec.18, 2012, under Rants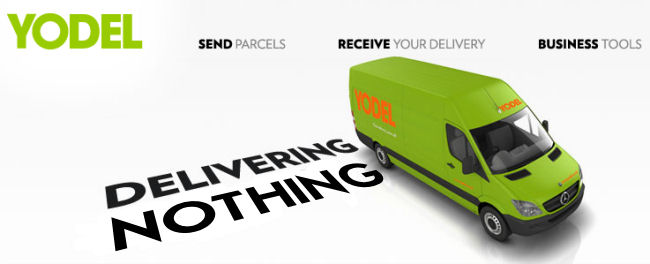 Warning: whinging.
For the longest time I've assumed that Citylink are the worst delivery company in Britain. But Yodel are looking like real contenders for the title. While almost all delivery companies are obtuse, unhelpful, and make resolving issues as difficult as possible, none compare to the heavy iron walls that surround Yodel.
I have a delivery due, it was meant to arrive some time last week. On Friday I dared to leave the house for an hour, and of course they attempted to deliver then – clearly not their fault. I received a card through the door (thus immediately giving them an advantage over Citylink, you could argue), which had been filled in to tell me it was the "1st of 3 attempts". I should turn over the card for more details – this instruction had been hand-ticked twice.
The back of the card was completely unmarked. No offer to reattempt to deliver was ticked, nor was the suggestion that I'd need to collect it from their delivery office. So, er, great.
20 Comments
:
yodel
more...