by John Walker on Sep.02, 2009, under Rum Doings, The Rest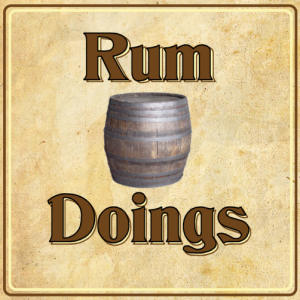 It's a third episode of the Rum Doings podcast. This week the topic not under discussion is: Are exams getting easier?
Topics that do get discussed include preferred forms of alcohol, the tricks behind sleeping on planes, the nature of cruising, hypermobility syndrome and other medical conditions. Nick (and Nick alone) attempts to win the legal attention of one of the richest men on Earth, then we're very rude about poor Rick Astley. Find out whether all South Africans are evil, and whether there's a left or right wing left to enjoy.
To subscribe to the podcast click here, or you can find it in iTunes here. To download it directly, right-click and save as here.
Thank you so much to so many people for kind and encouraging comments. We're getting close to kind and encouraging numbers of people listening too. But not quite. If you enjoy it, or hate it and want others to agree with you, please email, IM, tweet and blog your interests. It makes a big difference. If you're a very famous person, do it very publicly, so we are inundated – it's okay, Nick owns the hosting service.
:podcast, rum doings