by John Walker on Sep.11, 2009, under Rum Doings, The Rest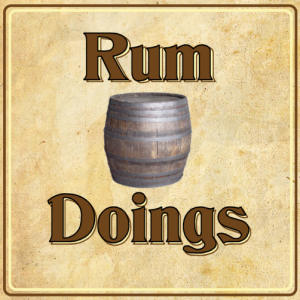 A new Rum Doings, and it comes with a warning: Nick Mailer is a very, very bad man. What should have been a perfectly nice discussion of interesting matters descends into an explosion of libel and offense. Some people may find some of the content a tiny bit naughty. I can only apologise, hold my head in my hands, and beg for your forgiveness. He's out of control. He'll be going to prison alone.
Not under discussion in episode four is whether we should stop funding the BBC with a license fee. More under discussion are the fine Murdoch Family, the ecclecticism of Radio Three, the RSPCP, annoying habits of Cub Scouts and the introduction of New Rules concerning the use of Wikipedia on The Now Show. Have we mentioned The Now Show before? Really?
To subscribe to the podcast click here, or you can find it in iTunes here. To download it directly, right-click and save as here. I forgot the id3 tags. I'll fix that later.
We're delighted by how many people are listening. We'll be astonished if they continue listening after this episode. But we'd love it to be more. Please email, IM, tweet and blog about there wherever you can. It makes a big difference. Get us linked or mentioned on some giant site – we probably deserve it.
:podcast, rum doings