Tag: you & yours
by John Walker on Mar.06, 2014, under Rants, The Rest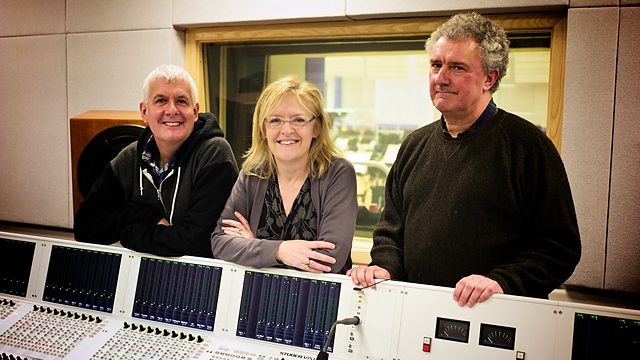 Oh glorious day!
One of my favourite worst things is BBC Radio 4's You & Yours. On when I get my lunch, each weekday I get to hear a portion of this most daft of consumer shows, as they spread fear and concern about whatever was in yesterday's Daily Mail. That's not to say they don't sometimes do some good – I believe they were pivotal in ending the banking scam over taking five days to process cheques, and they often do a good job of airing scams to make people aware of what to avoid. But this is always scattered with main host Winifred Robinson's scaremongering and personal vendettas, as she ceaselessly attempts to campaign against things she's been proven wrong about, most recently her deranged fury about DAB radio.
Today though, something wonderful happened. The end of the episode featured a segment in which two music engineers came on to explain about the wonders of "high resolution music". This, we were told by straight faces, was the same as increasing the pixel count of a picture, enabling more detail to be heard. Incredibly at one point one of them acknowledges that previous recording qualities already matched what the human ear could detect, but no no! Despite this, the "harmonics" were more clear if there was a new way to have to buy lots more expensive equipment!
I'm not a sound engineer, and I've no idea if there's genuinely any measurable improvement in the quality of the recording, but I certainly do know that no human would be able to tell.
As they were given air time on this national radio station to make their ridiculous claims entirely unchallenged, unquestioned, and only excitedly enthused about, they played in clips of recordings in "low res" and "high res", so these experts could explain the difference. And it was pure woo bullshit from start to finish. Brilliantly they made it clear that no one listening would be able to tell any difference between the two because radio waves would take the magics away. But then played them anyway. They would be able to tell, in the studio, listening on a "high definition Sony Walkman" through their £90 billion headphones. They played Ella Fitzgerald twice, explaining which was low and which was high. Winifred declared she could "almost" hear Ella's breathing on the second, opening the door for some wonderfully silly explanations about the guests' surprise at how noticeable it was, how it was a "mellower, warmer sound" and "more dynamic". "It actually started off slightly quieter," the second expert explains, "and that's one of the great things of higher resolution, whereas a CD if you like levels it out a bit just by the nature of the delivery, so you're right, I think it was more noticeable than I thought, and I think we are losing dynamics on a lot of CDs."
14 Comments
:radio 4, you & yours
more...