Tag: The Cat
by John Walker on Dec.05, 2013, under The Rest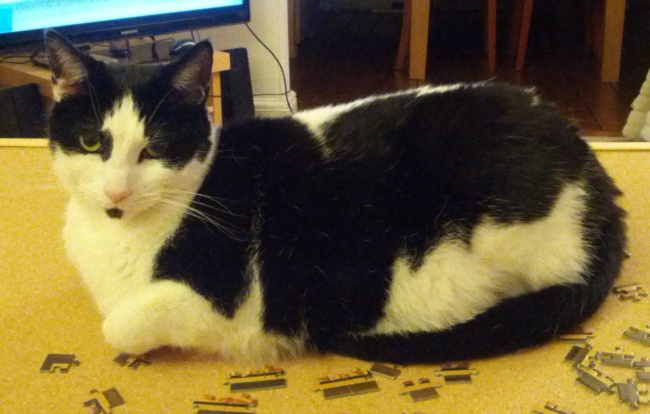 One of the oddest and best jobs I have is writing a column for a magazine called The Cat. The quarterly magazine has been going for over 80 years, published by the charity Cats Protection. My column has appeared in the last four years' worth or so, and until the current issue (which you'll likely find in that pile on the windowsill in your local vet surgery) has been about Dexter. The latest features Lucy too. If you can find a copy, I really recommend taking a look, because the illustrations they put on my column (called "Walker On The Wild Side, and NO, I didn't pick that) are just fantastic. We've had a couple of them printed on canvas, and they hang on our walls.
Dexter has been missing for three nights now, which he's never done before. Obviously we're very worried, and extremely upset, but we've done absolutely everything we can, from posters, flyering the neighbourhood, searches, alerting the microchip firm, and contacting local vets and cat homes. I've also added his details to the superb Animal Search UK, who use volunteers to look for missing cats in their area. Amazing. You can be one of those volunteers if you want – you just sign up for emails of alerts near where you live.
So, out of sentimentality, while he's gone I thought I'd post a few of my old columns from The Cat (these are the unedited versions, so expect mistakes). The first couple were based on articles I first wrote here, so I've skipped those, and appropriately gone for the third: a piece about how stupid he is. Because wow, is he stupid.
5 Comments
:Dexter, The Cat
more...