Tag: Rob Bell
by John Walker on Feb.27, 2011, under The Rest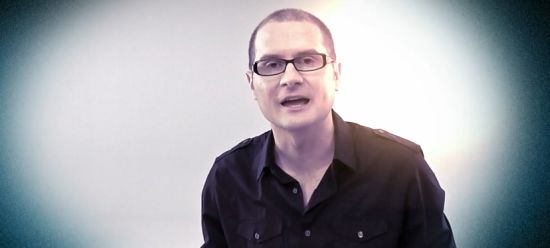 Goodness me, I get back from a peculiar day of splendid time with friends, and the miserable destruction of my car, to find that the internet (well, Twitter) is alight with anger and confusion about Rob Bell. Because he said… well, nothing whatsoever.
Rob Bell is the leader of Mars Hill church in Grand Rapids, Michigan – an enormous church that is often described as being part of the "emerging church" movement, although never uses that description of itself. He has become an enormously popular figure in the modern church, recognised both for his fervent evangelical approach to the Bible combined with a consciousness of the real world and living in reality. His book Velvet Elvis was a phenomenon amongst Christians, breathing exciting ideas and stirring up entertaining controversy. Despite its awful name, it's a superb book. His NOOMA video series made his name even more widely known. A strangely modest man, he has yet to visibly demonstrate any of the diva attitudes of so-called Christian celebrities, and he has this odd tendency not to to demand everybody's money for a yacht-based ministry. Seeing him speak last year on his Drop Likes Stars tour, it was odd that it took place in a medium-sized church building, rather than a large theatre or perhaps even arena. Afterward he sat at a small table, saying hello to those who wanted to chat, like a stand-up comic at the end of a gig.
And with all this popularity came the obvious backlashes. Any of his ideas that are either complex, confusing, or perhaps just simply wrong, are hailed as the proof that he's a false prophet, the devil in disguise. He upsets two sides of the church: the traditionalists who worship their religion rather than their God, and the megachurch-leading televangelists, who fear his popularity combined with his lack of money-grabbing. People are hunting for reasons to shoot him down, to deflate his rise.
21 Comments
:Christianity, Rants, Rob Bell
more...