Tag: Don Foster
by John Walker on Jan.15, 2013, under Rants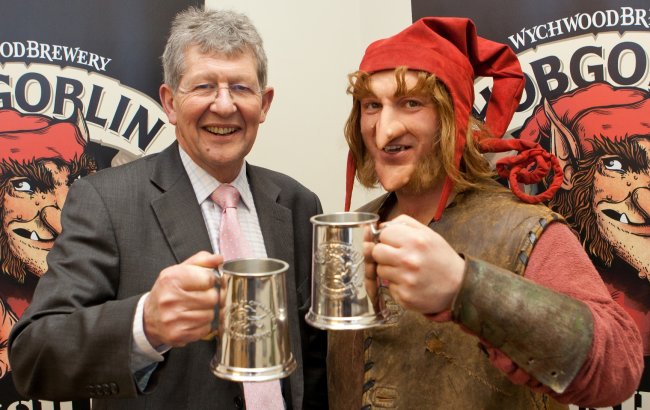 I'm not one for regrets. I try not to dwell on mistakes made in the past, but instead focus on not making the same mistakes in future. But there's one regret I can't shake: I encouraged others to vote for Don Foster in Bath, and the Liberal Democrats elsewhere, at the last General Election.
At the time it felt like the right thing to do. Foster had a really fantastic voting record, and behaved like a man with integrity. He campaigned on issues he cared about, and he took a splendidly enlightened view of censorship and invasive laws. I was pleased to give him my vote, and I argued to others why I thought they should to. And now I can only see myself as complicit in the despicable results of that election, in the duplicity of the Liberal Democrats, and most of all, in the voting record of Foster since the election.
When I voted for him, my vote was carried over into every vote he's cast since May 2010, of which all but six have been in line with the Conservatives. He's rebelled a paltry six times, twice on matters of civil servant pay, and four times on what times Parliament should meet. He has not rebelled or abstained on a single vile policy that has gone through, endorsing the wretched cuts and evil targeting of the poor and disabled – those who Foster had purported to support before this government. His toadying has been horrendous to watch, and seen him rising the ranks of the Lib Dems over the last couple of years, as he appears to abandon all his previous principles. It's been a miserable and humiliating sight, and one for which I hold myself responsible. Realistically, I couldn't have known, but that doesn't change where I put my X, and where I encouraged others to put theirs.
Last week I wrote to Foster to express my horror at his voting for the 1% cap on annual benefit rises – a real-terms cut in benefits for the poorest and most needy, as inflation rises far beyond the insulting increases. I've written to Foster before since the election, and in response have had the most dismissive responses imaginable, ignoring anything I've said, and instead listing Lib Dem "achievements" as if they mean anything in the face of their swathes of failures. The reply to my latest communication was the same, but this time so much more insidiously awful. I really can't tell if Foster has successfully deluded himself into believing that the microscopic differences his party have made to Tory policy are really of great significance, and thus his voting in favour of the outcome is a noble act on his part, of if he is simply a cruel and terrible man who cares not at all for the poorest and most vulnerable. It's so sad to find myself hoping for the former, hoping for a deluded quisling MP.
14 Comments
:Don Foster, politics
more...
by John Walker on Dec.09, 2010, under The Rest
Here is the letter I wrote to Don Foster tonight, after he voted in favour of tripling tuition fees, cutting arts and humanities funding by 100%, and unashamedly doing the precise opposite of his solemn pre-election promise:
Dear Don Foster,
I have one question for which I would appreciate an answer. If – before the Coalition was formed – you heard of an MP who made a solemn promise, signed a pledge and held this up for cameras, and was widely supported and elected based on this promise, and then voted against it, what would you think of him?
In the face of the clear will of your electorate, and the clear promises you made, that you would vote for the raise in tuition fees – no matter how you may have rationalised this for yourself – is a terrible act of deceit.
I ask that you resign, because your flagrant lying and vulgar contempt for your electorate demonstrates that you are obviously unfit for the role into which you were elected. I am quite certain that the Don Foster of March 2010 would entirely agree with me.
I'm so upset with and ashamed of you.
Yours sincerely,
John Walker
Former Lib Dem voter
10 Comments
:Don Foster, politics, Rants
more...