by John Walker on Aug.18, 2017, under Rum Doings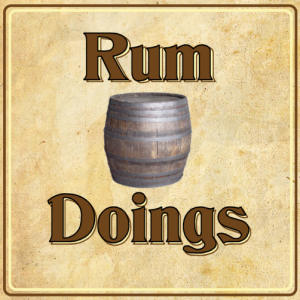 In our 241th ever Rum Doings, our topic is, nurse, nurse, come here, I need you.
We're back, after a million year hiatus! And we record in the same room!
Forewarning: at the time we recorded (the weekend) the news was reporting that it was anti-Nazis that had driven into the crowds. Obviously that wasn't the case.
We talk Nazis, Trump, sciatica and child-rearing. We get interrupted, we deeply investigate the gravy boat, and we explain why we won't be rid of Theresa May. And loads more!
To get this episode directly, right click and save here. To subscribe to Rum Doings click here, or you can find it in iTunes here.
Or you can listen to it right here:
[audio: http://rumdoings.jellycast.com/files/audio/241_rumdoings.mp3]
:podcast, rum doings, rumdoings