by John Walker on Mar.31, 2016, under Rum Doings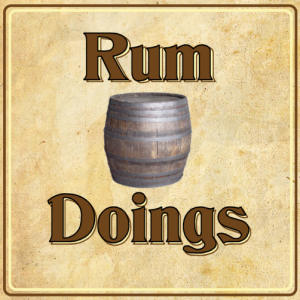 In our 210th ever Rum Doings, our topic is, blah blah something about boxing.
Oh dear, this is a terrible episode. We're sorry. In it we talk slowly and confusedly, stumbling over each other, not really having a point to what we're saying, wittering on about our children and then something about the EU. John tries to talk about a book he doesn't have in front of him, while Nick decides to investigate a news story he then doesn't investigate. There's a few minutes about 30 minutes in that aren't completely dreadful, then it goes back to being rubbish again. Look, we managed 209 utterly amazing episodes in a row, we're allowed one dud in every 210.
Make sure to follow us on the Twitters and Tweets @rumdoings. If you want to email us, you can do that here. If you want to be a "fan" of ours on Facebook, which apparently people still do, you can do that here.
To get this episode directly, right click and save here. To subscribe to Rum Doings click here, or you can find it in iTunes here.
Or you can listen to it right here:
[audio: http://rumdoings.jellycast.com/files/audio/210_rumdoings.mp3]
:podcast, rum doings, rumdoings