by John Walker on Mar.14, 2016, under Rum Doings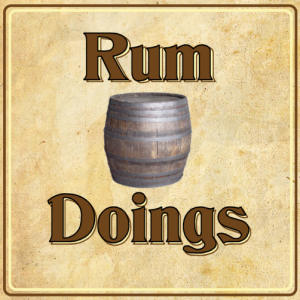 In our 209th ever Rum Doings, our topic is, should no cenotaph ever be filmed at any time?
After our brief hiatus we're back, aiming for the traditional weekly schedule. And after a brief discussion of John's anxiety disorder and the symptoms thereof, we spend most of the episode learning who would not be allowed on Nick's island.
From those who don't play petrol pump number games to those who are frightened of semi-colons banned at the gates, Nick's island is going to be one quiet place. But will you get in? You'd better.
Make sure to follow us on the Twitters and Tweets @rumdoings. If you want to email us, you can do that here. If you want to be a "fan" of ours on Facebook, which apparently people still do, you can do that here.
To get this episode directly, right click and save here. To subscribe to Rum Doings click here, or you can find it in iTunes here.
Or you can listen to it right here:
[audio: http://rumdoings.jellycast.com/files/audio/209_rumdoings.mp3]
:podcast, rum doings, rumdoings