by John Walker on Jan.20, 2016, under Rum Doings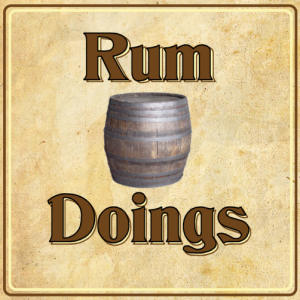 In our 208th ever Rum Doings, our topic is, is David Bowie better than Gandhi?
In what can only be described as a Rum Doings way, episode 208 is a tribute to my father, who died last Saturday. The aim of this episode was to attempt to capture the reality of a side of grief, in all its frankness, truth and ghoulish flippancy. I think – perhaps too often – people tend to talk about a person's death with a great deal of reverence, and in hushed tones. I love my dad to bits, and have written about what a special person he was here. Rum Doings has always been about talking about what's truly on our minds, and this episode is no different. Don't expect hymns and solemn nodding.
We talk about the suddenness of my dad's death, what happened at the time, and the fantastic things that were somehow wrapped up before it happened. We consider how impossible it is to empathise with intimate grief until it's experienced, and analyse how it can hit you. I go into my bizarre tummy-tentacle theory of relationships, with diversions into exploring what it's like to be in that moment of hearing such terrible news.
If the tone makes you feel uncomfortable, know that it makes me feel good, and dad – as a sneaky RD listener – would have enjoyed it.
Make sure to follow us on the Twitters-And-Tweets @rumdoings. If you want to email us, you can do that here. If you want to be a "fan" of ours on Facebook, which apparently people still do, you can do that here.
To get this episode directly, right click and save here. To subscribe to Rum Doings click here, or you can find it in iTunes here.
Or you can listen to it right here:
[audio: http://rumdoings.jellycast.com/files/audio/208_rumdoings.mp3]
:podcast, rum doings, rumdoings