by John Walker on Oct.19, 2015, under Rum Doings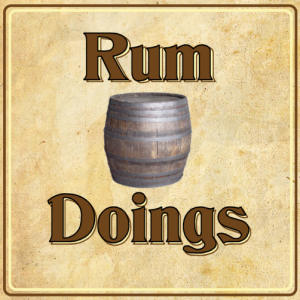 In our 202th ever Rum Doings, our topic is how can they be thinking about building a base on the moon when there are starving children in Africa?
After a short Autumnal hiatus, we're back with aplomb, discussing The Martian movie, something about shouting insults at Laura, and… and… no, we've forgotten already.
Oh yeah, there's something about a wedding John went to, and about how Toby is a screaming idiot, and – oh yes – we bang on about teaching handwriting again.
Make sure to follow us on Twitter @rumdoings. If you want to email us, you can do that here. If you want to be a "fan" of ours on Facebook, which apparently people still do, you can do that here.
To get this episode directly, right click and save here. To subscribe to Rum Doings click here, or you can find it in iTunes here.
Or you can listen to it right here:
[audio: http://rumdoings.jellycast.com/files/audio/202_rumdoings.mp3]
:podcast, rum doings, rumdoings