by John Walker on Jun.26, 2015, under Rum Doings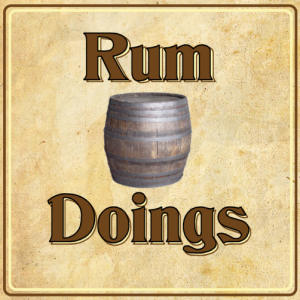 In our 194th ever Rum Doings, our topic is, if you can keep your head while all around you are losing theirs, are you a member of ISIS?
On National Cream Tea Day we bring you news of Noah's Ark Zoo Farm – a truly barking mad creationist zoo that actually exists. We then discuss the very nature of existence, and then how people pray wrong. We recall the race for the human genome, lament the faults of the wax crayon, and Nick does his amazing impression of John.
If you don't leave a review on iTunes then we'll weep the oceans until they flood the lands. Thank you to everyone who has so far – you're keeping the human race alive.
Make sure to follow us on Twitter @rumdoings. If you want to email us, you can do that here. If you want to be a "fan" of ours on Facebook, which apparently people still do, you can do that here.
To get this episode directly, right click and save here. To subscribe to Rum Doings click here, or you can find it in iTunes here.
Or you can listen to it right here:
[audio: http://rumdoings.jellycast.com/files/audio/194_rumdoings.mp3]
:podcast, rum doings, rumdoings