by John Walker on Mar.30, 2015, under Rum Doings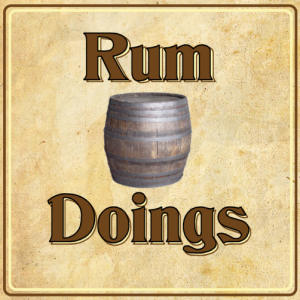 In our 184th ever Rum Doings, our topic is, Atari or Amiga?
We do touch on the horror of the recent plane crash, which leads Nick towards a revelation about utilitarianism. Then things move on to the first part of an Agony Aunt Two-Parter.
Well, you know how it is. We get distracted on the way there. By sexing goldfish. Then we turn to dispensing advice. Some of it properly helpful. For instance, how do you decide which child is your favourite? But also what to do if you're being made redundant, travelling around the world, or oh, um, we're discussing the Greek alphabet.
Then we talk about our proposals, leading toward advice on how to be in love. (Buy all your engagement rings here!)
If you don't leave a review on iTunes then everyone will die. Thank you to everyone who has so far – you're keeping the human race alive.
Make sure to follow us on Twitter @rumdoings. If you want to email us, you can do that here. If you want to be a "fan" of ours on Facebook, which apparently people still do, you can do that here.
To get this episode directly, right click and save here. To subscribe to Rum Doings click here, or you can find it in iTunes here.
Or you can listen to it right here:
[audio: http://rumdoings.jellycast.com/files/audio/184_rumdoings.mp3]
:podcast, rum doings, rumdoings