by John Walker on Mar.19, 2015, under Rum Doings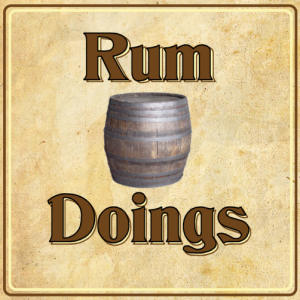 In our 183rd ever Rum Doings, our topic is, is Elton John letting the side down?
Nick explains his disappointment with those who die, and indeed his father's computer skills, and then we're joined by special guest, Toby. Nick really needs to say a thing about logo aesthetics, and then tells John off for calling Toby a boy. We ponder how UKIP thinks Britain would work without immigration, and then ask if you can have purpose without infinity.
There are attempts to imagine a way Milliband could be spun to the nation, consideration of the next election, and Toby's views on the Conservative party. Then Nick makes QUITE the confession about The Big Bang Theory, we rue the youth's ignorance of Larry Sanders, and laugh at NVidia.
If you don't leave a review on iTunes then everyone will die. Thank you to everyone who has so far – you're keeping the human race alive.
Make sure to follow us on Twitter @rumdoings. If you want to email us, you can do that here. If you want to be a "fan" of ours on Facebook, which apparently people still do, you can do that here.
To get this episode directly, right click and save here. To subscribe to Rum Doings click here, or you can find it in iTunes here.
Or you can listen to it right here:
[audio: http://rumdoings.jellycast.com/files/audio/183_rumdoings.mp3]
:podcast, rum doings, rumdoings