by John Walker on Mar.06, 2015, under Rum Doings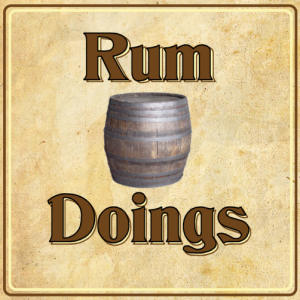 In our 182nd ever Rum Doings, our topic is, if white chocolate gets called white chocolate, when will it end?
In a transatlantic episode, with John in San Francisco and Nick visiting the capital city of the United Kingdom, London, we discuss… oh bloody hell, Nick's clicking again. We will be organising a street fight in which listeners can kick Nick's face clean off his head if he doesn't buy himself an external microphone before the next episode.
John reports on his boring flight, and there are tales of San Francisco, and how people's lives can spiral out of control. And we yet again reminisce on our brush with comedy fame.
If you don't leave a review on iTunes then everyone will die. Thank you to everyone who has so far – you're keeping the human race alive.
Make sure to follow us on Twitter @rumdoings. If you want to email us, you can do that here. If you want to be a "fan" of ours on Facebook, which apparently people still do, you can do that here.
To get this episode directly, right click and save here. To subscribe to Rum Doings click here, or you can find it in iTunes here.
Or you can listen to it right here:
[audio: http://rumdoings.jellycast.com/files/audio/182_rumdoings.mp3]
:podcast, rum doings, rumdoings