by John Walker on Jan.22, 2015, under Rum Doings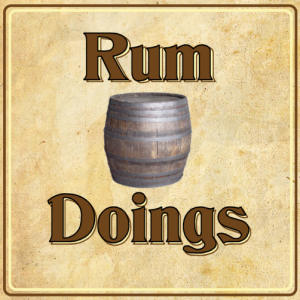 In our 179th ever Rum Doings, our topic is, isn't it about time we did something about that pesky Boko Haram?
We begin with cat leg news, then move on to some discussion about the peculiarities of the Sun's page 3. (Recorded yesterday, before boobies reappeared this morning.) We mention the popularity of John's willy, and Nick gives his argument in favour of objectification, before we drift our way to discussing the conclusion of Cabin Pressure.
John explains what he likes least about his 12 week old son, we ponder holidays to Yorkshire, and John's teenage climbing habits, and then we conclude with information about Emanuel Swedenborg Day.
Don't forget Thomas Aquinas Day has been cancelled, due to his having been a massive anti-Semite. So we've moved it to the 29th January, recognising Emanuel Swedenborg Day, master scientist turned loopy theologian. Please remember to book this day off work. Listen to this episode for more details.
If you don't leave a review on iTunes then everyone will die. Thank you to everyone who has so far – you're keeping the human race alive.
Make sure to follow us on Twitter @rumdoings. If you want to email us, you can do that here. If you want to be a "fan" of ours on Facebook, which apparently people still do, you can do that here.
To get this episode directly, right click and save here. To subscribe to Rum Doings click here, or you can find it in iTunes here.
Or you can listen to it right here:
[audio: http://rumdoings.jellycast.com/files/audio/179_rumdoings.mp3]
:podcast, rum doings, rumdoings