by John Walker on Dec.01, 2014, under Rum Doings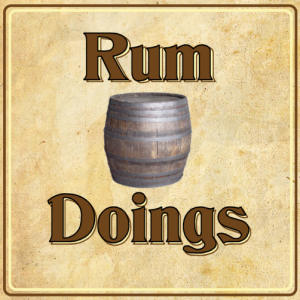 In our 175th ever Rum Doings, our topic is, when will someone finally stand up for the good-old British cabbie?
Instead we talk about John's becoming a daddy, and John's going to a mental health nurse. We talk about anxiety disorder, then the truncated You & Yours. There's ranting about the ridiculous nonsense of feeding programmes for two-day-old babies and enforced formula use, and then learn some homeopathic uses for arsenic.
John talks about the best and worst things about being a dad, and then some suggestions of videogames for little children to play.
If you don't leave a review on iTunes then everyone will die. Thank you to everyone who has so far – you're keeping the human race alive.
Make sure to follow us on Twitter @rumdoings. If you want to email us, you can do that here. If you want to be a "fan" of ours on Facebook, which apparently people still do, you can do that here.
To get this episode directly, right click and save here. To subscribe to Rum Doings click here, or you can find it in iTunes here.
Or you can listen to it right here:
[audio: http://rumdoings.jellycast.com/files/audio/175_rumdoings.mp3]
:podcast, rum doings, rumdoings