by John Walker on Sep.30, 2014, under Rum Doings, The Rest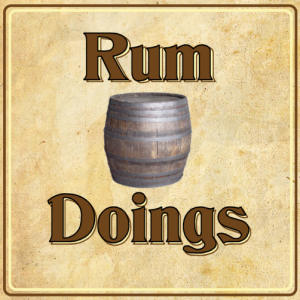 In our 172nd ever Rum Doings, our topic is what is, considering all the cracks, isn't it now time to admit that paving stones are a noble failure which should be abandoned?
We talk about how microwaves enhance baby learning, Nick's food fight with a primary school, and John's disgust with the awfulness of Doctor Who.
There's then chat about American late night talk shows, British attempts at them, and then some TV and book recommendations.
You are of course required to leave a review on iTunes. Thank you to everyone who has – there are some extremely generous comments up there.
Make sure to follow us on Twitter @rumdoings. If you want to email us, you can do that here. If you want to be a "fan" of ours on Facebook, which apparently people still do, you can do that here.
To get this episode directly, right click and save here. To subscribe to Rum Doings click here, or you can find it in iTunes here.
Or you can listen to it right here:
[audio: http://rumdoings.jellycast.com/files/audio/172_rumdoings.mp3]
:podcast, rum doings, rumdoings