by John Walker on Sep.16, 2014, under Rants
I genuinely don't understand the motive of the British press's front page coverage of the tragic death of a couple of British backpackers in Thailand. I don't compile this to prove any point, or even know whose point it would prove. I just find the phenomenon deeply peculiar. A man and a woman have been killed, but apparently one seems to be of more interest than the other.
Of all the papers that feature the story on their front page, the Times and the Mirror are the only ones who presents the images as I'd expect to see them: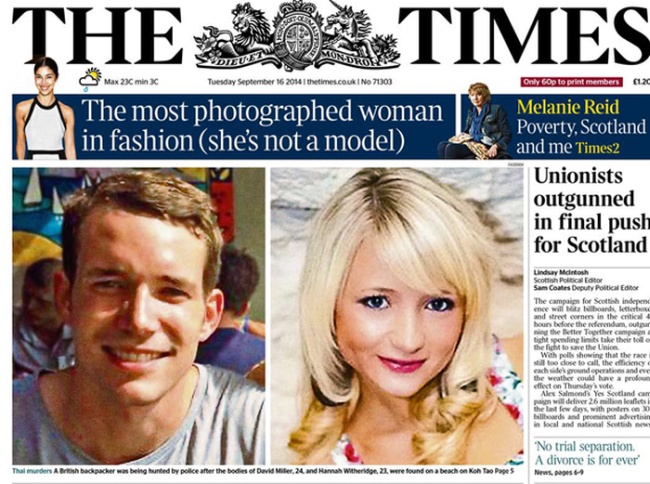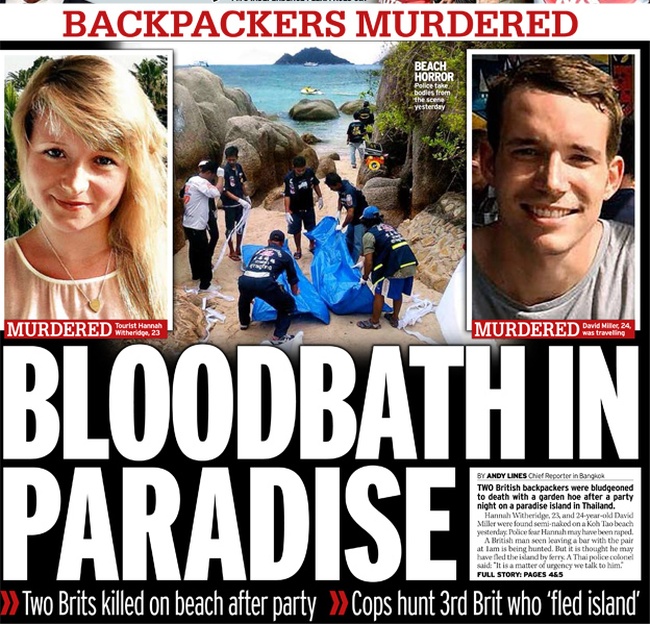 Then a strange thing starts happening. The man – he starts shrinking. Take the Express:
Then the Metro: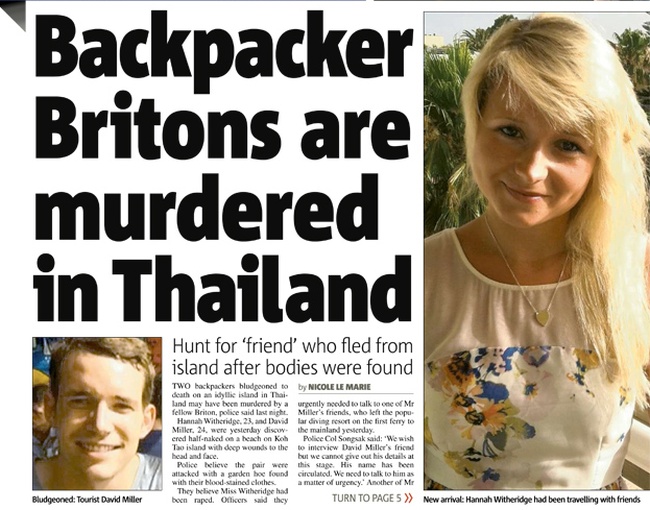 Then the Star: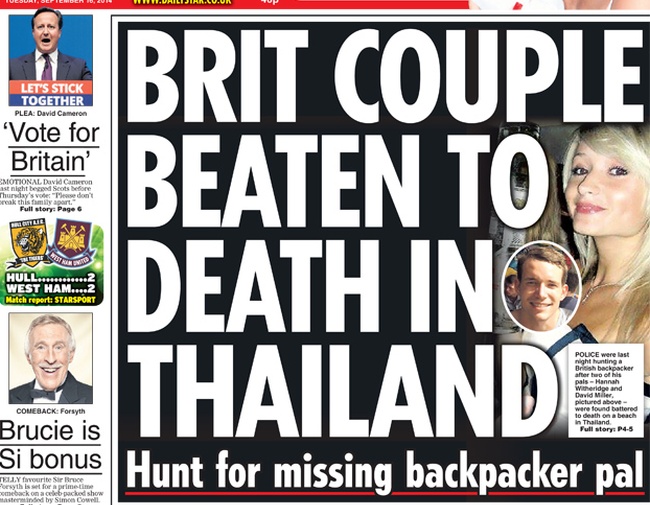 By the time we get to the Sun, he's almost disappeared: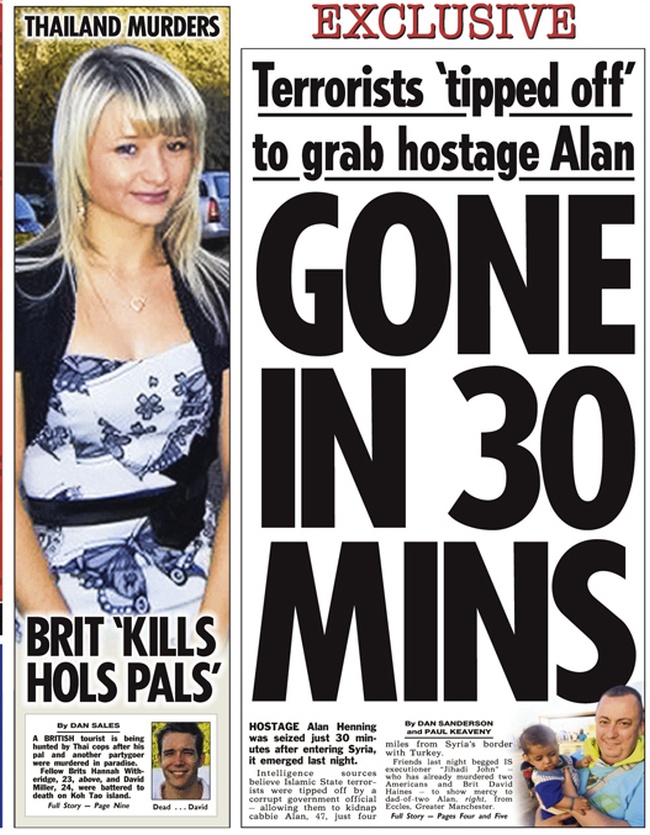 And then in the Telegraph, while "backpackers" plural are mentioned, ping, he's gone: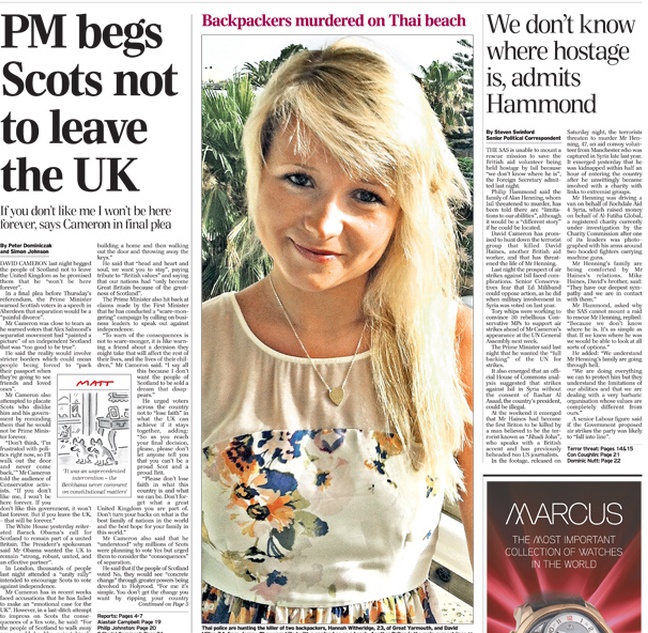 But, as is so often the case, the prize goes to the Daily Mail, where he is entirely written out of the story: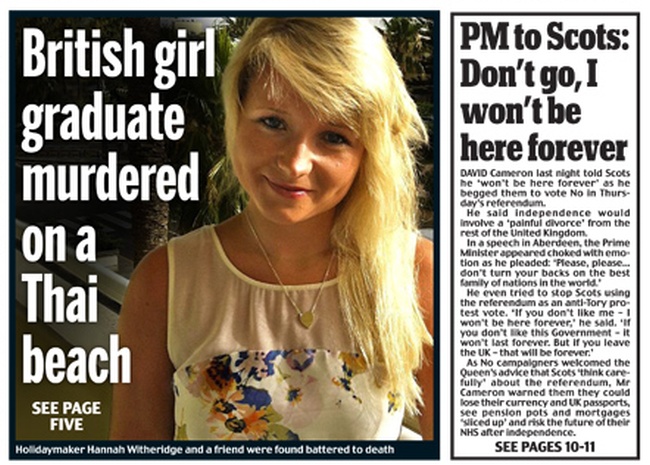 Like I say, I can't work out of the issue here is, "Papers use pretty dead woman to sell copies", or, "A man being killed is considered less important." It's a story for SJWs and MRAs to fight over alike. Whatever it is, it's damned creepy.