by John Walker on Sep.10, 2014, under Rum Doings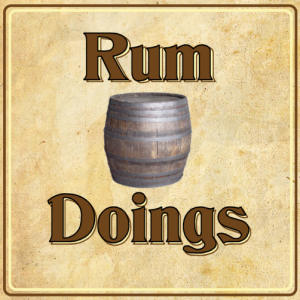 In our 171st ever Rum Doings, our topic is what is the chromosomal configuration of Kate's zygote?
We talk about the nature and consequences of political criticism of art, at quite some length, especially how it relates to gaming. This meanders onto talk of our continued struggle with the pink and blue nature of childhoods, and a brief detour into baby having.
We're such grown ups that Nick's daughter starts school this week, so we chat about that, and then our horror at how young everyone is. No one is allowed to have been born after 1985.
You are of course required to leave a review on iTunes. Thank you to everyone who has – there are some extremely generous comments up there.
Make sure to follow us on Twitter @rumdoings. If you want to email us, you can do that here. If you want to be a "fan" of ours on Facebook, which apparently people still do, you can do that here.
To get this episode directly, right click and save here. To subscribe to Rum Doings click here, or you can find it in iTunes here.
Or you can listen to it right here:
[audio: http://rumdoings.jellycast.com/files/audio/171_rumdoings.mp3]
:podcast, rum doings, rumdoings