by John Walker on Aug.05, 2014, under Rum Doings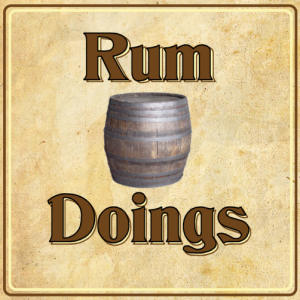 In our 169th ever Rum Doings, our topic is, why aren't aeroplane flights available on the NHS?
There is a weird audio issue on this one. It's Nick's fault, even though it only happens when John speaks. So apologies. On Nick's behalf. We talk about holidays, pregnancy, and then, at some length, Israel and the coverage of the Gaza situation.
We move on to talk more generally about the filters that are necessary for parsing any news stories, and John's plans to get rid of his baby if he's born on his birthday. And then John's glorious air conditioner!
You are of course required to leave a review on iTunes. Thank you to everyone who has – there are some extremely generous comments up there.
Make sure to follow us on Twitter @rumdoings. If you want to email us, you can do that here. If you want to be a "fan" of ours on Facebook, which apparently people still do, you can do that here.
To get this episode directly, right click and save here. To subscribe to Rum Doings click here, or you can find it in iTunes here.
Or you can listen to it right here:
[audio: http://rumdoings.jellycast.com/files/audio/169_rumdoings.mp3]
:podcast, rum doings, rumdoings