by John Walker on Jul.24, 2014, under Rum Doings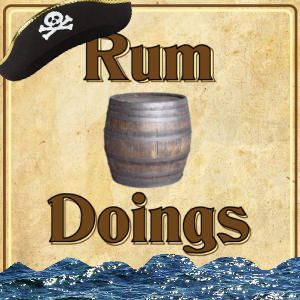 In our 168th ever Rum Doings, the topic is: should children read? Instead we complete our cruise recordings, docked back in Southampton, sitting on the sunbeds on a mostly abandoned cruise ship.
There's discussion of correct and incorrect queuing, and then an account of the Stupidest Men In The World. For some reason John then sounds like he's on the phone, despite having been lay next to Nick in a very sexy way, as he discusses how he has the hardest job in the world. Nick tells us about the Ukrainian barman he fell in love with, and we tell you about a very opulent meal we stuffed into our faces.
You are of course required to leave a review on iTunes. Thank you to everyone who has – there are some extremely generous comments up there.
Make sure to follow us on Twitter @rumdoings. If you want to email us, you can do that here. If you want to be a "fan" of ours on Facebook, which apparently people still do, you can do that here.
To get this episode directly, right click and save here. To subscribe to Rum Doings click here, or you can find it in iTunes here.
Or you can listen to it right here:
[audio: http://rumdoings.jellycast.com/files/audio/168_rumdoings.mp3]
:podcast, rum doings, rumdoings