by John Walker on May.21, 2014, under Rum Doings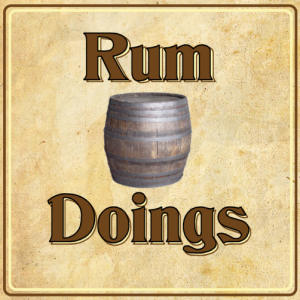 In our 163rd ever Rum Doings, our topic is, when are we going to get a proper extradition order for the housing bubble?
Topics include: Ru Paul! UKIP! The aesthetics of sexuality! John's elbone surgery! Tips on oogling people in public! Aeroplane toilets! Naked & Marooned! Manual typewriters! And how coffee saved John's faith!
Don't forget to email podcast@rumdoings.com with the word "shibboleth" to indicate your interest in coming to a live edition of Rum Doings. Last chance. Probably.
You are of course required to leave a review on iTunes. Thank you to everyone who has – there are some extremely generous comments up there.
Make sure to follow us on Twitter @rumdoings. If you want to email us, you can do that here. If you want to be a "fan" of ours on Facebook, which apparently people still do, you can do that here.
To get this episode directly, right click and save here. To subscribe to Rum Doings click here, or you can find it in iTunes here.
Or you can listen to it right here:
[audio: http://rumdoings.jellycast.com/files/audio/163_rumdoings.mp3]
:podcast, rum doings, rumdoings