by John Walker on May.01, 2014, under Rum Doings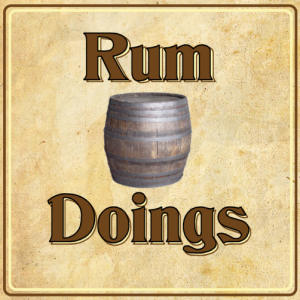 In our 161st ever Rum Doings, our topic is, why are we no longer a nation of bunters?
Hurrah! We're joined by the Lord High Judge Coxcombe, who is hear to judge, well, John apparently. Next week's episode will feature his rulings on you, the lone listener. This week, instead we begin with some comely discussion of racist, racist UKIP and corrupt career politician Nigel Farage. We consider the middle class bias of Twitter, and then Nickbot is unable to process the concept that someone might be nice about someone else without there being some concerning subtext. We then argue about whether we should put away our childish things, and Nick's daughter's plans to murder Martin.
We learn how to detect a fake baby Jew, revisit the "Russia are the baddies" theorem, and then require the Judge to rule on Scottish independence. It then becomes time to judge John on whether he is terrible or not.
You are of course required to leave a review on iTunes. Thank you to everyone who has – there are some extremely generous comments up there.
Make sure to follow us on Twitter @rumdoings. If you want to email us, you can do that here. If you want to be a "fan" of ours on Facebook, which apparently people still do, you can do that here.
To get this episode directly, right click and save here. To subscribe to Rum Doings click here, or you can find it in iTunes here.
Or you can listen to it right here:
[audio: http://rumdoings.jellycast.com/files/audio/161_rumdoings.mp3]
:podcast, rum doings, rumdoings