by John Walker on Apr.24, 2014, under Rum Doings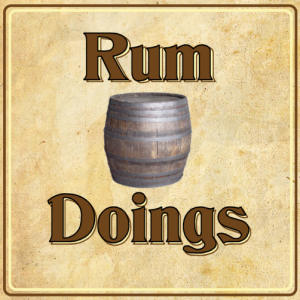 In our 160th ever Rum Doings, our topic is, videogames!
We begin with discussions of the abacus and hopscotch. Which inexorably takes us toward discussing the Mozilla and Brendan Eich matter. And Moses.
We ponder the Downs Syndrome test during pregnancy, and then the abstract nature of pregnancy. Then things move on to Stephen King, whereupon Nick feels the need to ruin the end of 11.22.63, because John was just about to start it. Want to miss the spoiler? Skip from 21:00 to 22:00. And 26:00 to 27:00. Nick is a dick.
We answer a few Twitter questions (at last), and then come upon an idea. Make sure to respond regarding a live show. And we once more repeat our plea for someone listening to give us at least £100,000. Then we break all the rules and talk about bloody videogames.
Finally, Nick attempts to explain the inexplicable Bitcoin.
You are of course required to leave a review on iTunes. Thank you to everyone who has – there are some extremely generous comments up there.
Make sure to follow us on Twitter @rumdoings. If you want to email us, you can do that here. If you want to be a "fan" of ours on Facebook, which apparently people still do, you can do that here.
To get this episode directly, right click and save here. To subscribe to Rum Doings click here, or you can find it in iTunes here.
Or you can listen to it right here:
[audio: http://rumdoings.jellycast.com/files/audio/160_rumdoings.mp3]
:podcast, rum doings, rumdoings