by John Walker on Apr.02, 2014, under Rum Doings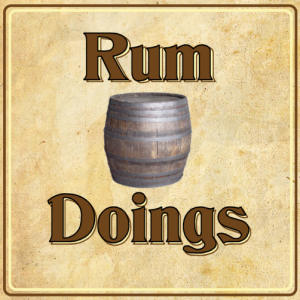 In our 157th ever Rum Doings, our topic is, is anyone going to be brave enough finally to confront the menace of rollerblades?
Today we're here to tell you about how to get fat while pregnant. Inspired by an NHS booklet, we learn why the key way to get as fat as possible is to cram carbs into your face while eschewing the likes of saturated fats that might endanger an expectant mother with providing their developing child with substances it needs.
We also discuss… ("we", ha) Nick also discusses which supplements you should take, in what ends up being an almost exclusively dietary edition. Oh, and Lucy went outside, and now she's come back in again!
You are of course required to leave a review on iTunes. Thank you to everyone who has – there are some extremely generous comments up there.
Make sure to follow us on Twitter @rumdoings. If you want to email us, you can do that here. If you want to be a "fan" of ours on Facebook, which apparently people still do, you can do that here.
To get this episode directly, right click and save here. To subscribe to Rum Doings click here, or you can find it in iTunes here.
Or you can listen to it right here:
[audio: http://rumdoings.jellycast.com/files/audio/157_rumdoings.mp3]
:podcast, rum doings, rumdoings