by John Walker on Feb.18, 2014, under Rum Doings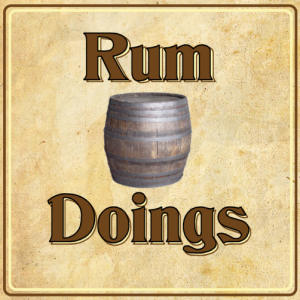 In our 154th ever Rum Doings, our topic is whether term time holidays should be met with the death penalty.
We begin with some wonderful news about John's financial windfall, then move on to our expert discussion on primary schools, about which we both know nothing. John has a good moan about his painful arm, and then for some godforsaken reason Nick insists on going on and on about Scottish independence. We abuse more idiots on Twitter, and then introduce a new law that all new immigrants must go to key parties.
You are of course required to leave a review on iTunes. Thank you to everyone who has – there are some extremely generous comments up there.
Make sure to follow us on Twitter @rumdoings. If you want to email us, you can do that here. If you want to be a "fan" of ours on Facebook, which apparently people still do, you can do that here.
To get this episode directly, right click and save here. To subscribe to Rum Doings click here, or you can find it in iTunes here.
Or you can listen to it right here:
[audio: http://rumdoings.jellycast.com/files/audio/154_rumdoings.mp3]
:podcast, rum doings, rumdoings