by John Walker on Jan.30, 2014, under Rum Doings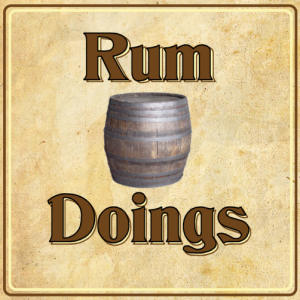 In our 152nd ever Rum Doings, our topic is: Cuh, still raining!
We begin lamenting the use of vowels in foreign, and then dissertate and expatiate on our favourite words. This somehow leads on to Christian-funded TV movies, which inevitably takes us to further discussions of Adam Buxton and Joe Cornish, comics, and movies.
Then comes the saga of the utter fruitcakes who try to talk to John on Twitter. There's the idle nature of threats from publishers to gaming outlets, and John lists the reasons he hates Nick.
You are of course required to leave a review on iTunes. Thank you to everyone who has – there are some extremely generous comments up there.
Make sure to follow us on Twitter @rumdoings. If you want to email us, you can do that here. If you want to be a "fan" of ours on Facebook, which apparently people still do, you can do that here.
To get this episode directly, right click and save here. To subscribe to Rum Doings click here, or you can find it in iTunes here.
Or you can listen to it right here:
[audio: http://rumdoings.jellycast.com/files/audio/152_rumdoings.mp3]
:podcast, rum doings, rumdoings