by John Walker on Jan.09, 2014, under Rum Doings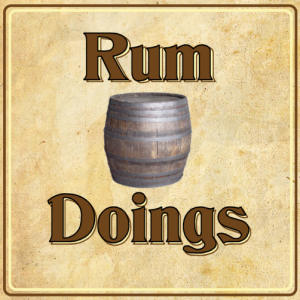 In our 150th ever Rum Doings, our topic is our very special guest star Mr Stephen Fry! So we discuss a leaflet John found somewhere for Reverse Theory. An amazing new book that will change science. We go on to argue about Sherlock, the death of a dog in the Archers, and the holiday potentials of Pangaea.
We mull the lack of boobies on British TV, and then we explain how much we approve of the government and all their excellent decisions. And then things get a little bit political ladies and gentlemen, as we grumble.
You are of course required to leave a review on iTunes. Thank you to everyone who has – there are some extremely generous comments up there.
Make sure to follow us on Twitter @rumdoings. If you want to email us, you can do that here. If you want to be a "fan" of ours on Facebook, which apparently people still do, you can do that here.
To get this episode directly, right click and save here. To subscribe to Rum Doings click here, or you can find it in iTunes here.
Or you can listen to it right here:
[audio: http://rumdoings.jellycast.com/files/audio/150_rumdoings.mp3]
:podcast, rum doings, rumdoiings