by John Walker on Dec.17, 2013, under Rum Doings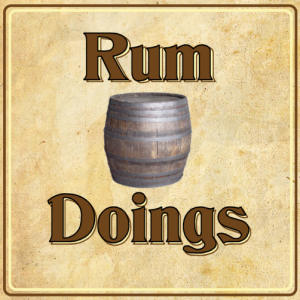 Episode 149 of Rum Doings is in real life! (And recorded a week ago.) Which appears to encourage us to insult just about everyone. We talk about Dexter's disappearance, Louise Unmensch, and our ongoing hatred of the blind.
We then have a lecture on Robert Kilroy-Silk, Nick explains how John has ruined his brain, there's more rubbish about games, and then we move on to Chess 2. Adding to our intolerance of women, the Chinese and the blind, this time we include the Jews.
So, please tell us your best aphorisms. Tweet them, email them, or best of all, leave them as comments below.
You are of course required to leave a review on iTunes. Thank you to everyone who has – there are some extremely generous comments up there.
Make sure to follow us on Twitter @rumdoings. If you want to email us, you can do that here. If you want to be a "fan" of ours on Facebook, which apparently people still do, you can do that here.
To get this episode directly, right click and save here. To subscribe to Rum Doings click here, or you can find it in iTunes here.
Or you can listen to it right here:
[audio: http://rumdoings.jellycast.com/files/audio/149_rumdoings.mp3]
:podcast, rum doings, rumdoings