by John Walker on Nov.20, 2013, under Rum Doings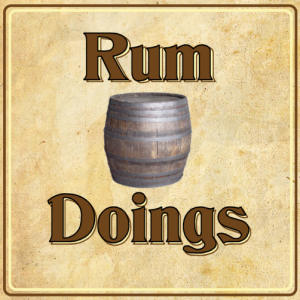 Episode 148 of Rum Doings is an argument. While we certainly don't discuss why we're copying America's Halloween, we instead briefly cover topics of kittens pooing in sinks, the bitterness of coffee, and then we fight. It's that one where Nick argues that being offensive is good, and John argues that he should be allowed to express when something is offensive, and then we start shouting at each other.
It goes on for about half an hour.
When it finally ends, John gets around to asking Nick to become a Christian.
You are of course required to leave a review on iTunes. Thank you to everyone who has – there are some extremely generous comments up there.
Make sure to follow us on Twitter @rumdoings. If you want to email us, you can do that here. If you want to be a "fan" of ours on Facebook, which apparently people still do, you can do that here.
To get this episode directly, right click and save here. To subscribe to Rum Doings click here, or you can find it in iTunes here.
Or you can listen to it right here:
[audio: http://rumdoings.jellycast.com/files/audio/148_rumdoings.mp3]
:podcast, rum doings, rumdoings