by John Walker on Oct.31, 2013, under Rum Doings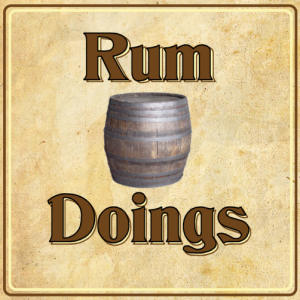 In the 146th episode of Rum Doings, we don't discuss why people should take the wind more seriously. But we do talk about Russell Brand, because we were told to. And Garfield, castles and why the Welsh language should be dead. There's a very brief TV review, leading us into a chat about Joss Whedon. Also, Nick is St. John the Baptist. There's a star available for the best listeners, so listen out for that!
Please do leave a comment below. I know it's a pain, since you'll likely not listen while staring at this page, but it makes us feel wanted.
You are of course required to leave a review on iTunes.
Make sure to follow us on Twitter @rumdoings. If you want to email us, you can do that here. If you want to be a "fan" of ours on Facebook, which apparently people still do, you can do that here.
To get this episode directly, right click and save here. To subscribe to Rum Doings click here, or you can find it in iTunes here.
Or you can listen to it right here:
[audio: http://rumdoings.jellycast.com/files/audio/146_rumdoings.mp3]
:podcast, rum doings, rumdoings