by John Walker on Oct.09, 2013, under Rum Doings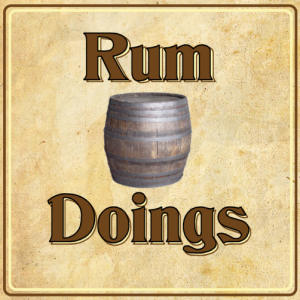 In the 145th episode of Rum Doings, we don't discuss whether wagon wheels. We do, however, look through NHS brochures for woo nonsense, the US government shutdown, and John's GCSE English work. And John's primary school work, including the famous Here Is Father Christmas Playing In The Garden.
You must remember to throw money toward the Open Well Tempered Clavier project, before Simon Cowell owns the copyright for all music. And if you're British, you must plan which country to move to when the government repeals the Human Rights Act. Then there's the tale of John's seven-year-old nephew's foray into swears, and finally a poem called Why by twelve-year-old poet, John Walker.
Also, here are those last two pictures mentioned: Bunny and hen.
Please do leave a comment below. Or, you know, drop us a line. I know it's a pain, since you'll likely not listen while staring at this page, but it makes us feel wanted.
You are of course required to leave a review on iTunes.
Make sure to follow us on Twitter @rumdoings. If you want to email us, you can do that here. If you want to be a "fan" of ours on Facebook, which apparently people still do, you can do that here.
To get this episode directly, right click and save here. To subscribe to Rum Doings click here, or you can find it in iTunes here.
Or you can listen to it right here:
[audio: http://rumdoings.jellycast.com/files/audio/145_rumdoings.mp3]
:podcast, rum doings, rumdoings