by John Walker on Sep.27, 2013, under Rum Doings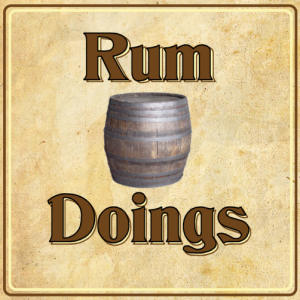 In the 144th episode of Rum Doings, we don't discuss whether the vinyl has had its day. But instead we get into some first year poetry analysis, and learn how Lucy the kitten has banished sleep for John.
Naturally we have a quick chat about Turkey, discuss Mohammad's cat, and then Nick obsesses over the language in some, er, spam. We stake our claim to having discovered Benedict Cumberbatch, and then Nick outlines the new rules for seasons. And probably some other stuff too.
Please do leave a comment below. Or, you know, drop us a line. I know it's a pain, since you'll likely not listen while staring at this page, but it makes us feel wanted.
You are of course required to leave a review on iTunes.
Make sure to follow us on Twitter @rumdoings. If you want to email us, you can do that here. If you want to be a "fan" of ours on Facebook, which apparently people still do, you can do that here.
To get this episode directly, right click and save here. To subscribe to Rum Doings click here, or you can find it in iTunes here.
Or you can listen to it right here:
[audio: http://rumdoings.jellycast.com/files/audio/144_rumdoings.mp3]
:podcast, rum doings