by John Walker on Aug.23, 2013, under Rum Doings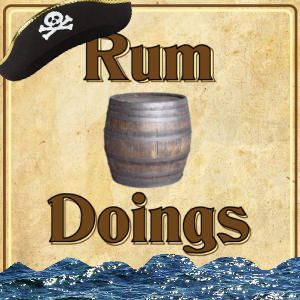 In the 142nd episode of Rum Doings, we are on the last night of the cruise. Sniff. But fortunately there's time for a sing-song!
We work out how to bring cruise into our everyday lives, we learn how not to not be disablist, and plan how to bump off our parents for their house values. And other stuff too! It's a good one.
Please do leave a comment below. I know it's a pain, since you'll likely not listen while staring at this page, but it makes us feel wanted.
You are of course required to leave a review on iTunes.
Make sure to follow us on Twitter @rumdoings. If you want to email us, you can do that here. If you want to be a "fan" of ours on Facebook, which apparently people still do, you can do that here.
To get this episode directly, right click and save here. To subscribe to Rum Doings click here, or you can find it in iTunes here.
Or you can listen to it right here:
[audio: http://rumdoings.jellycast.com/files/audio/142_rumdoings.mp3]
:podcast, rumdoings