by John Walker on Jul.25, 2013, under Rum Doings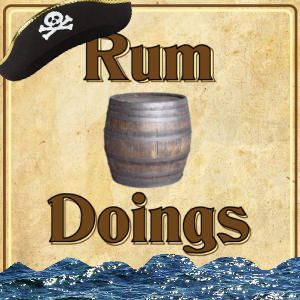 In the 140th episode of Rum Doings, yet again sat on the balcony of John and Laura's cruising cabin, we're in the port of Akureyri, Iceland. So we obviously talk about Akureyri, Iceland. And the Ultimate Cream Tea.
There's live commentary of our ship moving out of a port, including all the rope-removal coverage you so desperately seek. And the Coca Cola Challenge! And impressions of a big fat man!
Please do leave a comment below. I know it's a pain, since you'll likely not listen while staring at this page, but it makes us feel wanted.
You are of course required to leave a review on iTunes.
Make sure to follow us on Twitter @rumdoings. If you want to email us, you can do that here. If you want to be a "fan" of ours on Facebook, which apparently people still do, you can do that here.
To get this episode directly, right click and save here. To subscribe to Rum Doings click here, or you can find it in iTunes here.
Or you can listen to it right here:
[audio: http://rumdoings.jellycast.com/files/audio/140_rumdoings.mp3]
:podcast, rum doings, rumdoings