by John Walker on Jun.12, 2013, under Rum Doings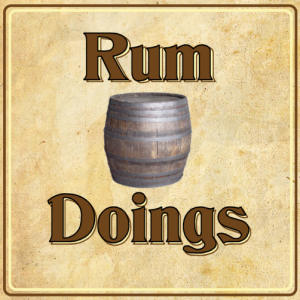 Heaven high. It's episode 137 of Rum Doings, in which we don't discuss man moon cold blah blah. We do discuss privacy, and our easily misinterpreted innocent statements. For some reason we talk about aeroplane classes, and their relation to capitalism. John does his extraordinary impression of Frank Muller, and then we consider the genius of Sir Jonathan Ive.
Can you say you've read something if you've listened to it? And will the blind destroy us all? And is youthwork worthwhile?
We'd really love it if you left a review on iTunes. Yes, iTunes is hideous, but reviews on there are what get podcasts more attention. After 137 free episodes, we'd love you to return the favour by writing a quick review.
Make sure to follow us on Twitter @rumdoings. If you want to email us, you can do that here. If you want to be a "fan" of ours on Facebook, which apparently people still do, you can do that here.
To get this episode directly, right click and save here. To subscribe to Rum Doings click here, or you can find it in iTunes here.
Or you can listen to it right here:
[audio: http://rumdoings.jellycast.com/files/audio/137b_rumdoings.mp3]
:podcast, rum doings, rumdoings