by John Walker on Jun.03, 2013, under Rum Doings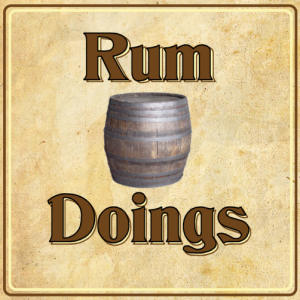 Heaven high. It's episode 136 of Rum Doings, in which we don't discuss why there are so many repeats. We begin by answering a few Facebook (eurgh) questions, and then settle into some lovely discussion of sun cream,
Nick's desperation for John to get drunk, Judith's ludicrously complicated songs, and a female Doctor Who.
There's a painstaking review of the Chocolate Boutique Hotel, and the arrival of the monstrous noise of next door's loft conversion. Then we encourage bigots to shoot themselves in the head.
We'd really love it if you left a review on iTunes. Yes, iTunes is hideous, but reviews on there are what get podcasts more attention. After 130 free episodes, we'd love you to return the favour by writing a quick review.
Make sure to follow us on Twitter @rumdoings. If you want to email us, you can do that here. If you want to be a "fan" of ours on Facebook, which apparently people still do, you can do that here.
To get this episode directly, right click and save here. To subscribe to Rum Doings click here, or you can find it in iTunes here.
Or you can listen to it right here:
[audio: http://rumdoings.jellycast.com/files/audio/136_rumdoings.mp3]
:podcast, rum doings, rumdoings