by John Walker on May.08, 2013, under Rum Doings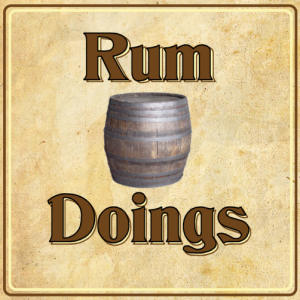 Heaven high. It's episode 134 of Rum Doings, in which we don't discuss whether it's time for someone stood up for the rights of the white, hetrosexual male. But we do discuss John's cold, and then a worrying return to cream teas. We explain why some people can't be followed on Twitter, and then have a nice discussion about that nice boy, Justin Bieber. And John puts a hit out on Mark Kermode.
We announce plans to close down the Lake District, give away far too many personal details about ourselves, and predict our future leader, Prime Minister Wibblywob, leader of the Spoil Party. And once more we find ourselves upset by the ages of celebrities.
We'd really love it if you left a review on iTunes. Yes, iTunes is hideous, but reviews on there are what get podcasts more attention. After 130 free episodes, we'd love you to return the favour by writing a quick review.
Make sure to follow us on Twitter @rumdoings. If you want to email us, you can do that here. If you want to be a "fan" of ours on Facebook, which apparently people still do, you can do that here.
To get this episode directly, right click and save here. To subscribe to Rum Doings click here, or you can find it in iTunes here.
Or you can listen to it right here:
[audio: http://rumdoings.jellycast.com/files/audio/134_rumdoings.mp3]
:podcast, rum doings