by John Walker on Apr.30, 2013, under Rum Doings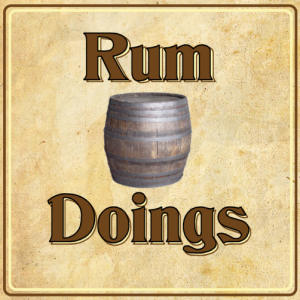 Heaven high. It's episode 133 of Rum Doings, in which we don't discuss whether pensioners should donate their bus passes to charity. Instead we somnambulistically chatter about sleep, poo Braille, and periods. Then Nick begins a sizeable lecture on Bach. No, don't be scared, it's good. Here are the links you'll need, if you have Spotify access. Compare this with this. And this with this. And here's Chi-Chi Nwanoku.
We express our lifelong dismay that we never married cello players, John regales his anthropological journey into ITV, and we laugh in horror at UKIP. And then we explain in detail how everything is the fault of the immigrants, especially the one that is Nick.
We'd really love it if you left a review on iTunes. Yes, iTunes is hideous, but reviews on there are what get podcasts more attention. After 130 free episodes, we'd love you to return the favour by writing a quick review.
Make sure to follow us on Twitter @rumdoings. If you want to email us, you can do that here. If you want to be a "fan" of ours on Facebook, which apparently people still do, you can do that here.
To get this episode directly, right click and save here. To subscribe to Rum Doings click here, or you can find it in iTunes here.
Or you can listen to it right here:
[audio: http://rumdoings.jellycast.com/files/audio/133_rumdoings.mp3]
:podcast, rum doings