by John Walker on Apr.19, 2013, under Rum Doings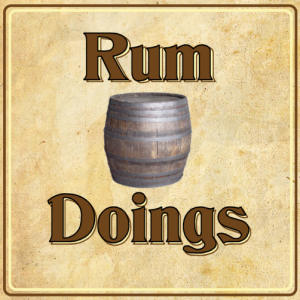 Heaven high. It's episode 132 of Rum Doings, in which we don't discuss whether teachers should stop teaching their liberal views of history. Instead we talk about the latest news in the Boston bombings, as insensitively as you might expect. And even more insensitively, the funeral of Her Royal Highness Queen Margaret Thatcher.
We learn why Nick passionately believes in the healing power of beetroot, science's early weekend, and pupils copping off with teachers. Then we conclude by deciding to enter a polygamous Swedish marriage and Nick dies.
We'd really love it if you left a review on iTunes. Yes, iTunes is hideous, but reviews on there are what get podcasts more attention. After 130 free episodes, we'd love you to return the favour by writing a quick review.
Make sure to follow us on Twitter @rumdoings. If you want to email us, you can do that here. If you want to be a "fan" of ours on Facebook, which apparently people still do, you can do that here.
To get this episode directly, right click and save here. To subscribe to Rum Doings click here, or you can find it in iTunes here.
Or you can listen to it right here:
[audio: http://rumdoings.jellycast.com/files/audio/132_rumdoings.mp3]
:podcast, rum doings