by John Walker on Mar.11, 2013, under Rum Doings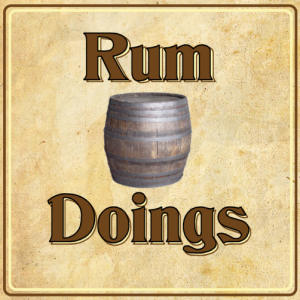 We're back, back, back. It's episode 129 of Rum Doings, in which we don't discuss how all this snow cuh global warming! Instead we talk about the silliness of condemning bacon, the sugariness of Coca Cola, and then we partake in the Pukka Bath Quiz.
As per usual, Nick insists on talking about videogames, and the SimCity nonsense. And then John explains how forgetting a bag literally led to a matter of life or death. We discuss death, and being old, and how our parents are never allowed to die.
We'd really love it if you left a review on iTunes. Yes, iTunes is hideous, but reviews on there are what get podcasts more attention. After 100 free episodes, we'd love you to return the favour by writing a quick review.
Make sure to follow us on Twitter @rumdoings. If you want to email us, you can do that here. If you want to be a "fan" of ours on Facebook, which apparently people still do, you can do that here.
To get this episode directly, right click and save here. To subscribe to Rum Doings click here, or you can find it in iTunes here.
Or you can listen to it right here:
[audio: http://rumdoings.jellycast.com/files/audio/129_rumdoings.mp3]
:podcast, rum doings