by John Walker on Feb.01, 2013, under Rum Doings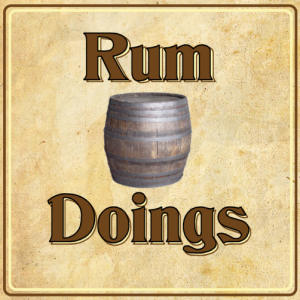 It's episode 128 of Rum Doings! This week we don't discuss the illegality of trains and windmills. John speaks from deep inside a cold, while Nick speaks from the bottom of a well, as we discuss John and Laura's freshly launched blog, Pregnant Pause. And thus the machinations of masturbating in a hospital.
Nick needs viewing suggestions for his flight, and John did the very impossible and stayed in a good British hotel. Nick rules that John and Laura will take 8.5 months to get pregnant, and then John decides the economy's going to be fine. We remember everyone's favourite Nazi, Walt Disney, remind you to be listening to Cabin Pressure, and ponder Timbuktu.
Secret rooms, FOSDEM, and Nick's pledge to reveal his Linux examination results see us toward the end.
We'd really love it if you left a review on iTunes. Yes, iTunes is hideous, but reviews on there are what get podcasts more attention. After 100 free episodes, we'd love you to return the favour by writing a quick review.
Make sure to follow us on Twitter @rumdoings. If you want to email us, you can do that here. If you want to be a "fan" of ours on Facebook, which apparently people still do, you can do that here.
To get this episode directly, right click and save here. To subscribe to Rum Doings click here, or you can find it in iTunes here.
Or you can listen to it right here:
[audio: http://rumdoings.jellycast.com/files/audio/128_rumdoings.mp3]
:podcast, rum doings