by John Walker on Jan.22, 2013, under Rum Doings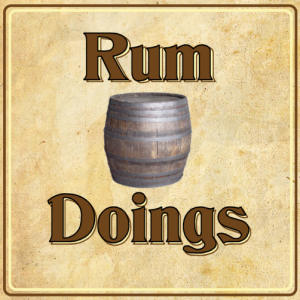 A belated episode 127 is pretty much all about offence. For once not our being offensive, but rather discussing when we're offended. This begins with a grilling of John for his new-found puritanical ways, and a grilling of Nick as to why he's so debauched.
There's unanimous celebration of the snow, as Nick revels in his joy about the weather. We walk dangerously close to the topic of gender once more, condemn those who've made their mind up about all manner of complex matters, then Nick describes the birth of a new racial stereotype. And we make it clear that Miranda is not funny.
We'd really love it if you left a review on iTunes. Yes, iTunes is hideous, but reviews on there are what get podcasts more attention. After 100 free episodes, we'd love you to return the favour by writing a quick review.
Make sure to follow us on Twitter @rumdoings. If you want to email us, you can do that here. If you want to be a "fan" of ours on Facebook, which apparently people still do, you can do that here.
To get this episode directly, right click and save here. To subscribe to Rum Doings click here, or you can find it in iTunes here.
Or you can listen to it right here:
[audio: http://rumdoings.jellycast.com/files/audio/127_rumdoings.mp3]
:podcast, rum doings