by John Walker on Jan.04, 2013, under Rum Doings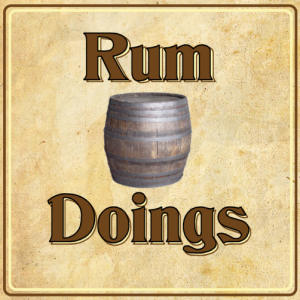 It's a new year, a brand new start, a fresh… nope, it's the usual Rum Doings. Episode 126 begins with brief chatter about Christmas, destroying showers, and the role of conferences. We explore the learning of languages, and scientifically calculate which is the best language to listen to.
We learn what's wrong with Tolkien, Peter Jackson, and digital cinema. And what's right with Paul Thomas Anderson and Sam Raimi. And then John explains what was right with Peter Jackson. And then it ends.
We'd really love it if you left a review on iTunes. Yes, iTunes is hideous, but reviews on there are what get podcasts more attention. After 100 free episodes, we'd love you to return the favour by writing a quick review.
Make sure to follow us on Twitter @rumdoings. If you want to email us, you can do that here. If you want to be a "fan" of ours on Facebook, which apparently people still do, you can do that here.
To get this episode directly, right click and save here. To subscribe to Rum Doings click here, or you can find it in iTunes here.
Or you can listen to it right here:
[audio: http://rumdoings.jellycast.com/files/audio/126_rumdoings.mp3]
:podcast, rum doings