by John Walker on Dec.21, 2012, under Rum Doings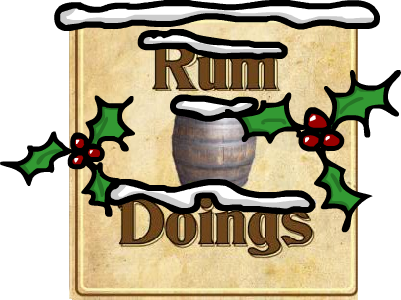 It's the Rum Doings Christmas Special! A double-length episode to see you through into the new year, with John sounding like he's in another room – turns out the new mic isn't multi-directional. We'll return to Mr Droopy in 2013.
What do we discuss? I'm not going to tell you! (Although I'll warn there's rather a lot of penis talk.) You're the sort who rattles and sniffs your presents, aren't you? Well you'll have to just unwrap it.
We'd really love it if you left a review on iTunes as a Christmas present for us. Yes, iTunes is hideous, but reviews on there are what get podcasts more attention. After 100 free episodes, we'd love you to return the favour by writing a quick review.
Make sure to follow us on Twitter @rumdoings. If you want to email us, you can do that here. If you want to be a "fan" of ours on Facebook, which apparently people still do, you can do that here.
To get this episode directly, right click and save here. To subscribe to Rum Doings click here, or you can find it in iTunes here.
Or you can listen to it right here:
[audio: http://rumdoings.jellycast.com/files/audio/125_rumdoings.mp3]
:podcast, rum doings