by John Walker on Dec.13, 2012, under Rum Doings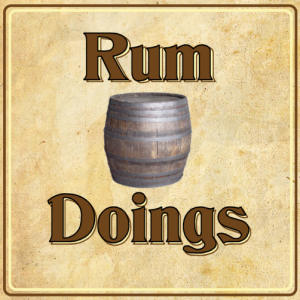 Episode 124 of Rum Doings sees us getting into a Christmas mood with, er, a bottle of Bacardi Breezer. Taking Christmassy questions from Twitter, we begin by discussing favourite Christmas presents (Nick's is of course a videogame), and then divert off onto John's late grandmother and her lying ways. Nostalgia sweeps over both of us, before diverting yet again toward Harry Enfield, and his Question Time sketch.
We solve so many of your problems, work out what a secret Santa present should be, and make rulings on whether murder is okay.
We'd really love it if you left a review on iTunes. Yes, iTunes is hideous, but reviews on there are what get podcasts more attention. After 100 free episodes, we'd love you to return the favour by writing a quick review.
Make sure to follow us on Twitter @rumdoings. If you want to email us, you can do that here. If you want to be a "fan" of ours on Facebook, which apparently people still do, you can do that here.
To get this episode directly, right click and save here. To subscribe to Rum Doings click here, or you can find it in iTunes here.
Or you can listen to it right here:
[audio: http://rumdoings.jellycast.com/files/audio/124_rumdoings.mp3]
:podcast, rum doings