by John Walker on Nov.23, 2012, under Rum Doings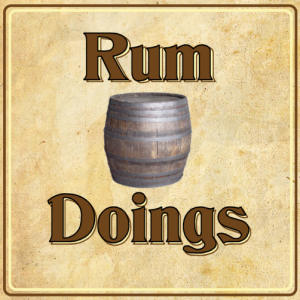 In a disgusting ignoring of the most precious rules, Rum Doings Episode 122 begins with our discussing the topic. At length. We understand if you'll no longer be listening. This rather sets the tone for the episode, as we find ourselves mostly discussing Daily Mail stories, which is – in fairness – when our podcast is best. Nick also finally reads the second story from his internet primer book, which I can strongly recommend for those having trouble getting to sleep.
More Daily Mail, the lack of ladybishops, fond memories of Mary Whitehouse, and working out Sophie Borland news stories. If you have any suggestions, post them below.
We'd really love it if you left a review on iTunes. Yes, iTunes is hideous, but reviews on there are what get podcasts more attention. After 100 free episodes, we'd love you to return the favour by writing a quick review.
Make sure to follow us on Twitter @rumdoings. If you want to email us, you can do that here. If you want to be a "fan" of ours on Facebook, which apparently people still do, you can do that here.
To get this episode directly, right click and save here. To subscribe to Rum Doings click here, or you can find it in iTunes here.
Or you can listen to it right here:
[audio: http://rumdoings.jellycast.com/files/audio/122_rumdoings.mp3]
:podcast, rum doings