by John Walker on Sep.21, 2012, under Rum Doings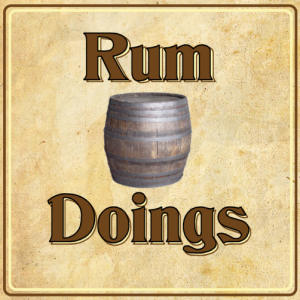 Episode 118 of Rum Doings we begin with Nick's revelation that all Austrians are Nazis, then learn the TRUTH about what tooth dreams mean.
An extended argument about the efficacy of acupuncture gets a little heated, before we realise it's time for our weekly round-up of Romney's adventures.
There's no Rum Doings next week, as John's away on his holidays, so imagine an episode of your own creation.
We'd really love it if you left a review on iTunes. Yes, iTunes is hideous, but reviews on there are what get podcasts more attention. After 100 free episodes, we'd love you to return the favour by writing a quick review.
Make sure to follow us on Twitter @rumdoings. If you want to email us, you can do that here. If you want to be a "fan" of ours on Facebook, which apparently people still do, you can do that here.
To get this episode directly, right click and save here. To subscribe to Rum Doings click here, or you can find it in iTunes here.
Or you can listen to it right here:
[audio: http://rumdoings.jellycast.com/files/audio/118_rumdoings.mp3]
:podcast, rum doings